IF we were to make a list of the most successful actresses in India presently, there is zero doubt that Alia Bhatt would find a place in the initial entries. Despite being a star kid, the actress has made a place for herself in the hearts of her audience.
From being a product of nepotism who debuted from Karan Johar's Student of the year to deliver a class apart performance on Gangubai Kathiawadi, Alia has come a long way. While her fans already know a lot about her, in this article, we shall be digging into the lesser-known aspects of Alia's life.
Personal details:
| | |
| --- | --- |
| Full Name: | Alia Bhatt |
| Stage Name: | Alia Bhatt |
| Gender: | Female |
| Birthday: | 15 March 1993 |
| Place Of Origin: | London, United Kingdom |
| Age: | 29 |
| Height: | 5 feet 3 inches |
| Weight: | 55 kgs |
| Nationality: | British |
| Sexual orientation:  | Straight |
| Status: | Unmarried |
| Spouse: | None |
| Profession: | Actress |
| Total Net Worth: | $10 million  |
Early life:
Born on 15 March 1993, in London, United Kingdom, Alia Bhatt is the youngest child of Filmmaker Mahesh Bhatt and veteran actress Soni Rajdan. The actress has had British citizenship since she was born in London.  
Her father Mahesh Bhatt married Soni Rajdan, his second wife, and had two daughters from him, Shaheen Bhatta and Alia Bhatt. From his first wife also, he has two children, Pooja Bhatt and Rahul Bhatt. As a child, Bhatt attended the Jamnabai Narsee School and completed her secondary education from the same. 
Growing up, Alia was always attracted to and participated in dramas and dance. Her love for performing arts had impressed almost everyone in her family and given a clear hint that one day, she'll be one of the biggest superstars of the country. 
Bhatt's father Mahesh, is of Gujarati descent while her Mother Soni Rajdan is part British and part Kashmiri Pandit. She also shared a blood relationship with actor Emraan Hashmi and filmmaker Mohit Suri.
Growing up, Alia did not share a close relationship with her father Mahesh Bhatt. She and her sister Shaheen were raised by their mother Soni Rajdan like a single mother and had minimal involvement of their father in their lives.
In 1999, Alia was selected to play a baby Preity Zinta in the movie Sangharsh. Hence, Sangharsh was Alia's debut movie as a child actor.
Personal life: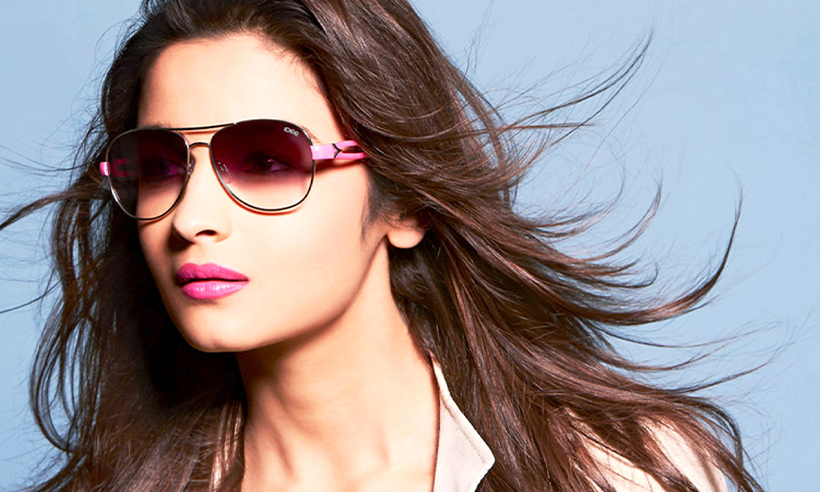 Alia Bhatt debuted in the movie business with her first film Student of the year. The screen space was shared by two protagonists Siddharth Malhotra and Varun Dhawan. While Alia developed a friendly relationship with Varun Dhawan and maintains it to date, the actress got into a romantic relationship with Siddharth Malhotra. 
On several occasions, the actress was questioned on her terms with Malhotra and if the two were dating. She never cleared the air but was found shying away from such questions giving a clear indication that the two did share romantic energy. 
Finally, years passed and the two eventually broke up and were never seen hanging out together ever again. In one of the film events, Alia got to interact with Ranbir Kapoor who was also her childhood crush. The two clicked immediately. Their meeting was followed by a get-together at Karan Johar's house, where they met again.
After a series of continuous meetings, the actors started dating and eventually fell in love with each other. Alia had a very close friendship with Ranbir's ex-girlfriend Katrina Kaif and as her relationship with Ranbir grew, her friendship with Kaif was compromised.
Ranbir and Alia are believed to be the power couple of B-town and a couple everybody is waiting to get married.
Career:
She began her career as a child artist from the movie Sangharsh in which she played the childhood of Preity Zinta's character. At the age of 19, she became a part of Karan Johar's Student of the year. Bhatt and her performance in the movie were criticized heavily and she was called a failed product of nepotism.
Without waiting for the criticism to fade, the actress made a robust comeback with Imtiaz Ali's Highway. In the movie, she played the role of a Young girl who is abducted by a truck driver and ends up falling in love with him.
The highway was followed by some other impressive performances delivered by Bhatt in movies like 2 States, Dear Zindagi, etc. Her portrayal in Dear Zindagi has been called one of the most relevant characters in the history of Bollywood. She went on to be a part of Zoya Akhtar's Gully Boy. Her character was both applauded heavily and criticized for being a toxic woman.
Recently, she played the role of Gangubai in the movie Gangubai Kathiyawadi, helmed by Sanjay Leela Bhansali. The actress's performance has been acclaimed critically and has showered her lots of praises. She has made her position firm in the list of the most successful actresses in the business.
Net worth:
With her amazing performance in movies like Dear Zindagi, Highway, Humpty Sharma ki dulhaniya, Badri ki dulhaniya, Gangubai Kathiawadi, Gully Boy, etc, the actress has become one of the highest-paid actresses in the country. With the countless brands that she endorses and her many smart investments in brands, the actress has a net worth of $10 million.
Appearance:
Alia Bhatt is an actress not just known for her gorgeousness but also for her powerful performance in her movies. The actress is 5 feet 3 inches tall and weighs 55 kgs. She has black eyes and a fair complexion.
Endnote:
Alia Bhatt is one of the most celebrated actresses across the country. Her fandom crosses not just India but Asia and pans across the globe. With movies like Dear Zindagi, she has become one of the most relatable and relevant celebrities representing the youth. 
Alia is the daughter of filmmaker Mahesh Bhatt and actress Soni Rajdan. She has an elder sister Shaheen Bhatt and two half-siblings Pooja Bhatt and Rahul Bhatt.