Each day new products are getting launched, but only some of them receive the appreciation they deserve. There are not many products in the business that gets recognition from day one. And that is the reason why we would need to promote our brand.
Have you ever wondered why we even spend bucks on promotions? Why don't we place our product on a shelf and wait for a customer to notice it? In these modern days, we cannot waste our time and lose our profit by waiting for a perfect time. 
In these competitive times, we would need to bring our game from the beginning. And, only in this way, we survive in the market.
Before the advancement of technology, we used to distribute pamphlets. And could increase our sales by promoting our brand using billboards. But times have changed. We no longer purchase an item that does not attract us.
While walking through an aisle, we ignore items. And only purchase a known product or an attractive one. We believe that a product is of high quality if the packaging says so. And that is why we would need to show people what they would be missing in their lives. Video production services are not an easy task, but they could easily promote your product.
Role of videos in these competitive times
With the help of video production, we represent tour products elegantly. And if our advertisement is promising, the client could go to the market to purchase our product. And that is the power of video advertisements. In this way, we instantly engage our customers. And make them acquire the item as soon as possible.
In this article, we would be discussing what skill and tools own if you Want a Career in Video Production? 
Get to know the product
If we do not know what type of product we are representing, how could we promote it? First, study your item. Get to know which brand you would be representing.
● What are the standards of these brands?
● Do you have the suitable types of equipment?
● Do you have a unique idea?
● Do you know the product?
● Do you know the unique features of the item? 
● Do you know why you would purchase the item from an aisle filled with similar products?
Try to find the answers to all these questions before shooting a video. Study your item thoroughly and still be confused? Well, do some research. Set to know about the previous advertisements and get inspiration.
Commercials tend to be short. And that is the reason why we would need to show creativity in a limited time. Have unique ideas but study them thoroughly. Get to know whether you could carry out that task suitably or not. And always take the right approach. Represent the product elegant and professionally in a short video.
Get to know about each video type
Video is not just about showing a product with each angle. We would also have to show the worth of the product professionally and aesthetically.
The three main stages of video production services are:
pre-production
In this stage, we do the planning and set the standards. We observe each platform and our ideas. Whether we have a unique idea or not. Whether our video would attract viewers? Study your product. Which type of video are you shooting? Is it promotional or educational? Are you shooting a video for an event, or is it for TV?
After realizing, build a strategy and plan. Observe whether you have the right equipment or not. Get yourself the perfect lights and decorate your stage accordingly.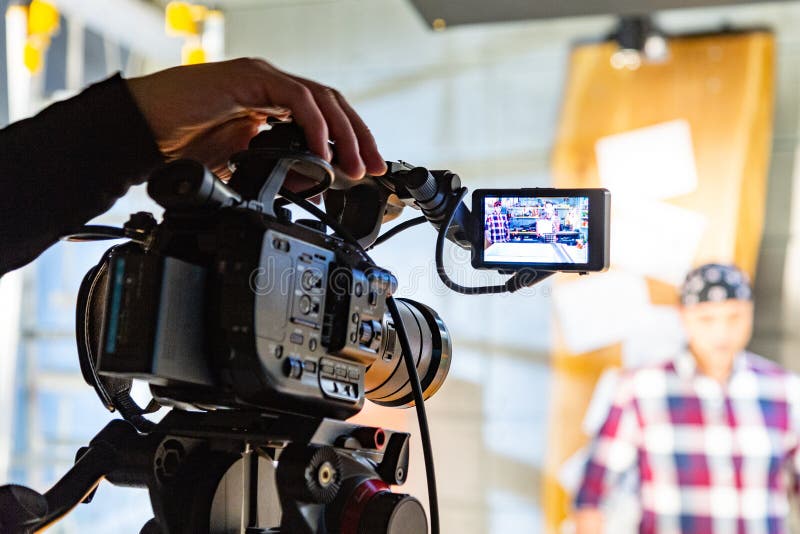 Production
In this stage, we shoot a video. It could take time but remember that does not rush. Shoot the product or event from various sides and do not settle too early. Get yourself the perfect angle to shoot. 
The reason is that you could not shoot the same video, as it cost a lot. After you are satisfied with your video, it is time to edit.
Post-production
This stage is very crucial. WE cannot possibly shoot a perfect video because of several factors. And that is why we would need to have an editing expert. Purchase various editing software and edit the video professionally. Deliver a natural look, and do not overdo it. If you are looking for a cost-effective approach, then many apps are free, and you can use them.
Video production companies should have the right equipment
After writing a script, all we have to do is start making our video. But how could we do so? What equipment do we need to have? How to make a video by a cost-effective approach?
IF you have enough budget, then purchase a high-quality camera. Get yourself a DSLR or a video camera for video service. But are you looking for a cost-effective approach? We all have a minicamera in our pocket these days. Use your cell phone and make sure that it is high-quality. And all you need is talent.
Other than that, have a mic. Now, it is essential as we could make a video with no sounds. The reason is that it would be boring. Video production and marketing agencies in Chicago ill introduced high-quality video and the best graphics.
Good lighting is our key to make a good video. But lighting can be a pretty complicated thing to understand. We can not possibly control our lights and that's why we could use a soft box.
A softbox controls the movements of lights and gives a soft glow. In this way, we could have natural light on our set.
You could use as much equipment you would like. But at the end of days, the vital thing to have is talent and ideas. For successful video production, thin distinctively and create a creative piece of art.